Professional Life
5 Tips for Working at Home While #ShelteredInPlace
Mar 27, 2020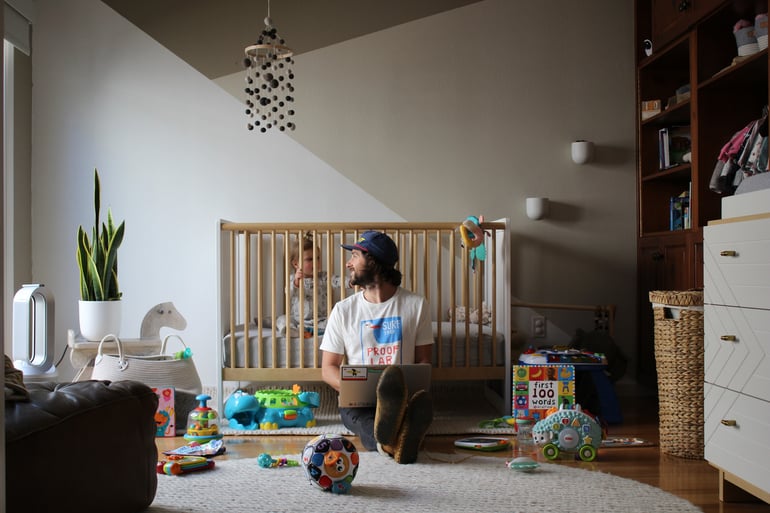 By Alex George, Founder & CEO of Mountains Wave Marketing
Make the most of your remote work opportunity by trying out these five WFH tips.
As an employee that has had the flexibility to work remotely often, the shift to a full-time Work From Home (WFH) capacity didn't seem like a daunting request. Perhaps a little more athleisure wear and a few fewer button-ups. It wasn't supposed to be a major change, but like many of you that have had the privilege of moving your work remote, I realized quickly that it wouldn't be as clean of a transition as expected.
Luckily, I was able to make the changes necessary and find my "new normal". Here are five WFH tips that allowed me to be successful in this new workspace.
1. Find Your New Routine
Many of us are accustomed to a daily routine in our normal work lives, and now that you're working from home, it's time to implement a new one. But why is a routine important? Routines give you structure which leads to confidence to take on each day. If you don't already have one, try out implementing a WFH routine this week. Test a few variations on it and be patient with yourself. You got this!
2. Healthy Eating
One benefit of working from home is that you no longer have a commute, freeing up a bit more time in your day. What to do with this newly acquired free time? Establishing some healthy eating habits is a great way to make use of that extra time, especially if you are someone that eats out regularly. Get creative, look up different recipes and have fun with your WFH meals. Who knows, maybe you'll discover a new passion.
3. Get Comfortable
Being comfortable in your workspace is very important. Comfortability allows you to dive deeply into your work, focus on the task at hand, and remove unnecessary roadblocks. A few things to consider when thinking about comfort are the ergonomics of your workspace, temperature, lighting, and sound. My personal setup is a standing desk, brisk fresh air, natural light and music that fits the project I'm working on. Think about what might make your space even more comfortable and try it out today.
4. Stay Social
Many of us will be on the phone or in video conferences all day long, and although it may seem like we are socially active all day, it's important to create time for social calls, similar to the conversations you might have in the office kitchen or around the water cooler. A couple of ways to stay social are by giving a different colleague a call each day during your lunch break or scheduling a virtual team happy hour. Most importantly, use this time to catch up on life and talk about anything other than work.
5. Prioritize Self-Care
Whether your self-care routines involve working out, playing with your dog/kid, cooking a meal, or sharing a glass of wine with your spouse, it's important to prioritize those things that reward your mind and body. Practice turning off work, and allowing your mind to get a break by being present in your home. That might look like cozying up with a good book or putting together a puzzle. And don't forget to prioritize your sleep, because tomorrow you're back at it, working from home.