Friends Collective Feature: Rebekah Bibee
Dec 5, 2021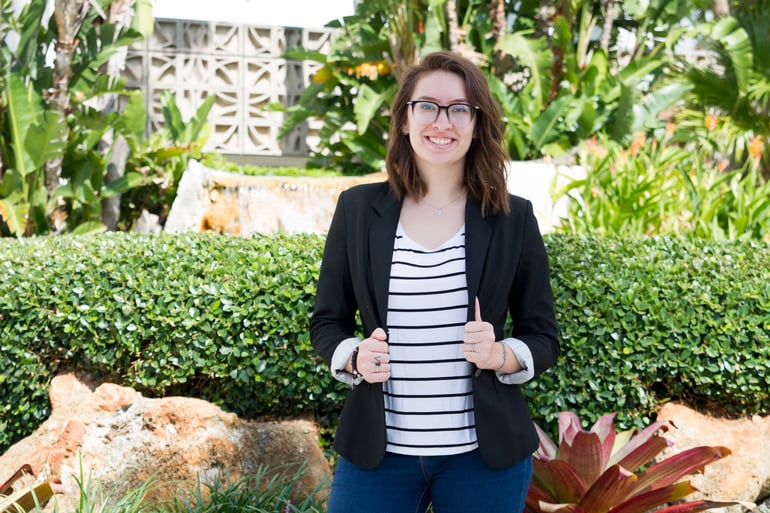 By Rebekah Bibee, Social Media Strategist
Hi, I'm Rebekah Bibee, a social media strategist in the Friends Collective!
I help mission-driven organizations achieve long-term growth and meet business goals by telling their story when developing and implementing social strategy and content that converts. I've been with the Friends Collective since Summer 2021 and have enjoyed every project. I work with a number of the Mountains Wave Marketing clients, and most recently, I've been interviewing other Friends Collective members to get their stories, expertise, and low down on their experience with the collective.
How did you get connected with Alex and the Friends Collective?
Like another Friends Collective Member (Brenna 👀) said, "all roads point to Twitter." I subtweeted about a client not seeing the value in what they had contracted me for and Alex George replied asking if I'm looking for new clients. We signed the same day I parted ways with the troublesome client and I haven't looked back!
What is a favorite project you've worked on with Mountains Wave?
Interviewing the other Friends Collective members has been my favorite project so far. I like getting to know my fellow freelancers, checking in on what they are working on, and seeing how they got connected to Mountains Wave. If you want to check out their stories - which I highly recommend 💯 - you can check them out here.
What is your hot take about the industry?
Hot Take: Social Media is an amplifier, it is not a fixer. Having issues with customer service? A Twitter account dedicated to troubleshooting customer issues will amplify your customer service operations discrepancies, it won't fix them. An Instagram account won't fill-in for not knowing your target audience, it will only amplify the silence from not knowing who your people are. The best uses of your social media will help to amplify your product, vision, and culture, creating a natural affinity for your target customers.
Do you recommend the Friends Collective to other freelancers/solopreneurs?
Yes! Alex is an amazing Freelancer turned Founder.

I've freelanced with - and interviewed other Friends Collective members who have worked with Alex and you can't find any negatives. He is easy and fun to work with, insightful, and pays on time🔥
Let's get paid on time together. Join the Mountains Wave Friends Collective for opportunities to partner with us and our clients.