Professional Life
Meet Piper: Project Coordinator at Mountains Wave Marketing
Apr 21, 2022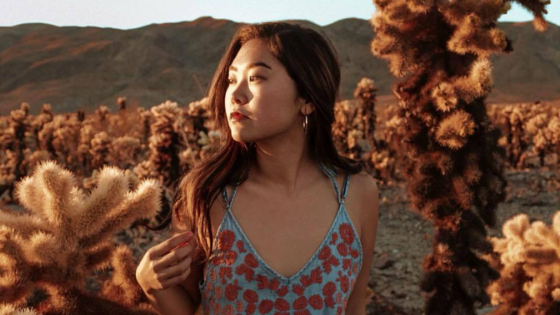 By Rebekah Bibee, Social Media Strategist

Hi Piper, it's nice to meet you! Introduce yourself!
Hi! I'm Piper and I am the new Project Coordinator here at Mountains Wave Marketing. My passion lies in helping people achieve their goals and tell their unique stories through rich imagery, clean design, and all other means of visual communication. As a project coordinator, my day-to-day responsibilities are always different. As a wearer of many hats, I love getting to flex my creativity, design thinking, critical thinking, and organizational muscles regularly!
How did you get connected with Mountains Wave?
I got connected with Mountains Wave when I came across a job posting on LinkedIn. I was working as a freelance designer and photographer for over 7 years under my art alias "wolfsmlk design studio" and was thinking about going the agency route. I was really missing the collaboration aspect of creative work. I met with Alex and knew right away that I wanted to work with him — we share a lot of the same values! We got to meet in person and genuinely connect face-to-face which is really refreshing after the past two years of only zoom interactions.
What is your favorite part of working at Mountains Wave?
I have been loving the organizational projects I have been taking on and the design projects I have been given for MVRA, Mountain View Risk and Analytics. They have a trade show coming up and it makes me happy to know I will still be doing design- work. My favorite part of working with Mountains Wave so far has been the company culture. I get to interact with stellar humans every day. I am excited to get more plugged in!
Being new to Mountains Wave, what are you looking forward to most about working here?
Since I've primarily been on the design side of things, I am just focusing on learning as much as I can on learning the ins and outs of marketing and am really enjoying it so far!
What is a hot take about the industry you work in?
When it comes to content, it's about quantity, frequency, AND quality.
Anything else you want to share about yourself? Favorite hobbies? Fun facts?
When I'm not working, I am making art, or sharing it, yoga, dancing, hiking, climbing, or catching a wave.
Another fun fact is that I have a very occasional Korean food popup in Santa Cruz called "dwaeji" which is Korean for pig and also has my middle name in the word "aeji."
Aeji- Korean- (ae) love, affection, (ji) earth, soil, and ground.

It was nice to meet you, Piper! To connect with Piper on Linkedin, click here.
To connect with Mountains Wave to see what we can create together, visit us here.