Professional Life
Meet Thomas: a Marketer at Mountains Wave Marketing
Nov 18, 2021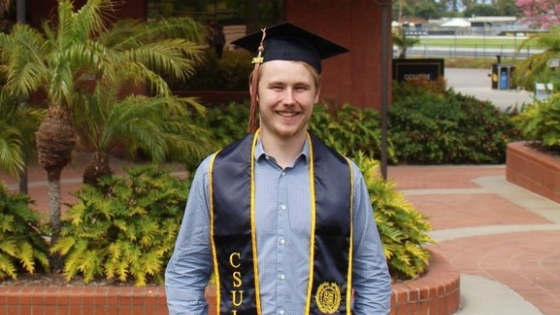 By Thomas Hayes, Marketer
I have had the pleasure of working with Mountains Wave since January of 2021, and I have the particular designation of EMPLOYEE 1, which is really cool!
As a marketer at Mountains Wave Marketing, my day-to-day is ever-changing to support all of our different clients and their needs. Some days my focus is on managing our client's social postings and interactions, and the next day I can be working on a HubSpot implementation or building out lists for client email campaigns. In the coming months, I'll begin to get more involved in managing our client account and ensuring that they are able to realize their goals with Mountains Wave.
I'm a recent graduate with a BS in Marketing from California State University Long Beach, and have really enjoyed learning all of the different aspects of B2B and B2C marketing as I've kicked off my career with Mountains Wave. Ethics and integrity are values that were instilled in me at a young age, and I'm proud to bring them into the workplace, communicating credibility to my [our] work. In my first year with the agency, I've gotten to work with brands across all sorts of verticals from renewables to seed manufacturers, and law firms to wholesale mortgage lenders, and that variety in the workplace is what I think might be my favorite part of working with this team.
Outside of work, some of my hobbies include bike rides on the beach, hosting social events, and recently I have been getting my feet wet, quite literally, while starting my new hobby, surfing. I enjoy spending time with my long-term girlfriend and my good friends as well as making trips back up the California coast to visit with my family.
I'm a dedicated member of the Mountains Wave Marketing team and committed to providing exceptional service to our customers. Our success starts with your success.
Let me know how I can assist you today!