marketing tools
Marketing Tools: Canva
Dec 21, 2020
The tools we utilize in our marketing arsenal at Mountains Wave help us manage a variety of domains such as content, social media, SEO, graphic design, project management, and more.
In today's deep dive we look at one of our personal favorites - Canva.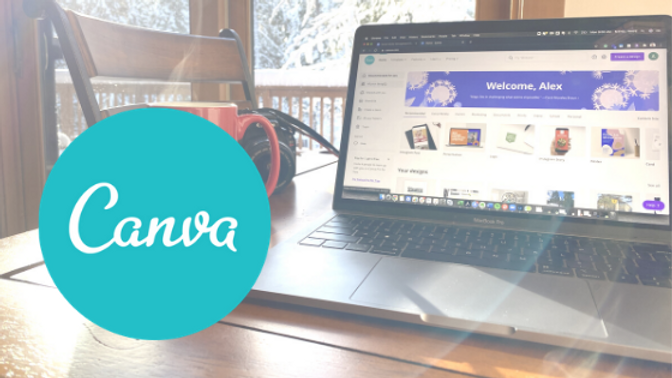 A strategy around Content Marketing is one of the staple services customers seek Mountains Wave for assistance with. After designing a content marketing strategy for them, they often ask us to build out and manage the campaigns on their behalf. We use Canva to design much of the quick imagery for these campaigns because it is truly one of the simplest, time-saving design platforms that still allows the flexibility needed to create engaging content for our clients.
What is Canva?
Canva is a design tool that allows users to confidently create images for social channels, email campaigns, and just about anything else you might want to design. This year I used it to make our family Christmas Card! Its intuitive interface allows for total design control, even for those that wouldn't consider themselves tech-savvy.
Why use Canva?
Quick turnaround is the primary reason. Most of our customers need compelling design content for their email campaigns and social media accounts. Often times our clients need posts on the fly, and whether they have a new offering or a product special, Canva allows ups to create professional graphics with a quick turnaround.
The other reason we love Canva is because the output is consistent. For each client, we are able to create ''brand kits'' that let us centralize logos, colors, and fonts on a customer-by-customer basis. This helps us create content quickly that connects with the brand identity and doesn't stray from post to post. Designs are automatically stored within your account (yes, even a free account), to allow for simple content planning, resizing, or ease in duplicating for new pieces.
Canva is great for our transactional and quick content, but doesn't replace our Adobe Suite tools for media that requires staying power like flyers, digital brochures, or website designs.
If you've ever wanted to start creating your own professional looking designs, try out Canva today. Its ease of use and intuitive interface is sure to keep you interested.
Thanks for reading and make sure to keep an eye out for our next Marketing Tools blog post!