marketing tools
Our New Mountains Wave Marketing Website
Apr 26, 2022
Mountains Wave Marketing has grown by leaps and bounds over the past few years. We've built a team, expanded our services, and established our agency as one that delivers on time, on budget, and as contracted. Our project and retainer clients have left rave reviews (see Google & HubSpot) as we've helped them launch, scale, and continue to succeed.

Given the evolution of Mountains Wave, we decided at the end of 2021 that it was time for a new website. Our new site would better portray the Mountains Wave Mission, services, and breadth of expertise that we are equipped to provide across many marketing channels. And most importantly, this new site would be built in a manner that allowed us to continue to develop the website easily as our company grows and changes.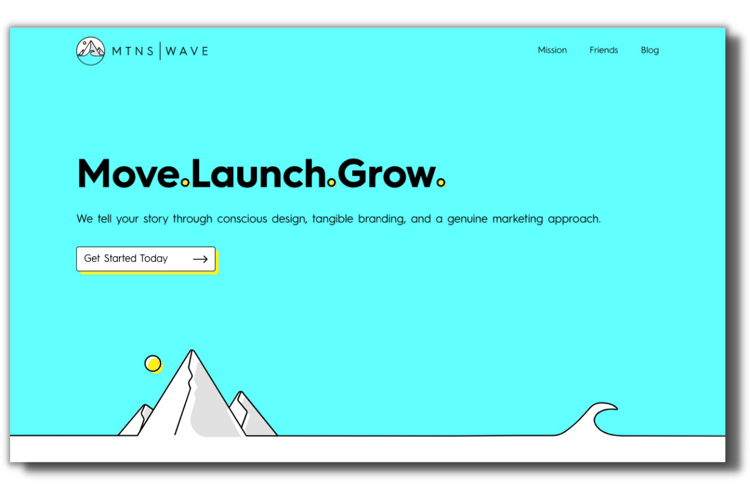 As we began to think through this new website project, it was immediately clear that we would call upon our Friends Collective to help get the job done. The Mountains Wave Friends Collective is a network of digital creatives, artists, and influencers from across the world that enables our agency to say "yes" to every client. It gives our clients access to the best creative talent and specialized marketing services, all managed through Mountains Wave, creating a win-win-win situation.

For our website, we worked with three particularly creative and talented friends from the collective. Like every project we work with collective members on, it's important that we felt each of our friends was a great fit for the project.
Our team was made up of:

Chase and Charlie got to work alongside the Mountains Wave team to redesign the overall look and UX of the website. While they focused on the layout, our internal team focused on fleshing out the site copy, value proposition, services offerings, and SEO. Once we had finalized the illustrations and designs, we handed off the Adobe files to Brian to begin web development through HubSpot CMS.

As a HubSpot Solutions Partner, we felt that our website was a great opportunity to showcase the power and flexibility of HubSpot CMS. Brian developed the website theme, page templates, and modules, then published them to our site staging, allowing our team to continue to iterate on them. Once the site was in staging, we could get into building out each of the pages by updating forms, inserting additional copy, and filling out the rest of the site (including the blog and landing pages).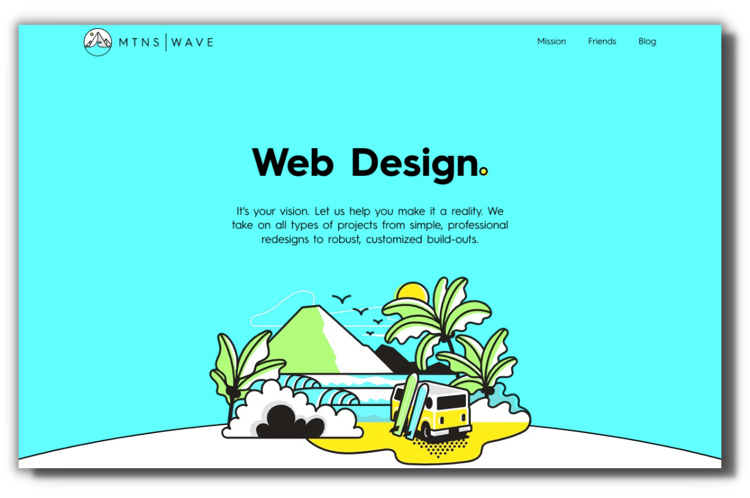 Finally, once the site was in its MVP state (read as "good enough") we published it live, knowing that more changes are coming down the pipe in short order. Changes came fast and furious, which is expected with any website redesign or launch, but the team was able to take them in stride for a successful launch.

Our website isn't perfect, and it likely never will be, but truthfully, it's not meant to be. Just like our ever-evolving business, our website is living and will continue to go through multiple iterations as we launch new services and publish content. Now that we have rebuilt our website in a more scalable manner using HubSpot CMS, we can be confident that our website will always be in a good place as long as we continue to give it the attention it deserves.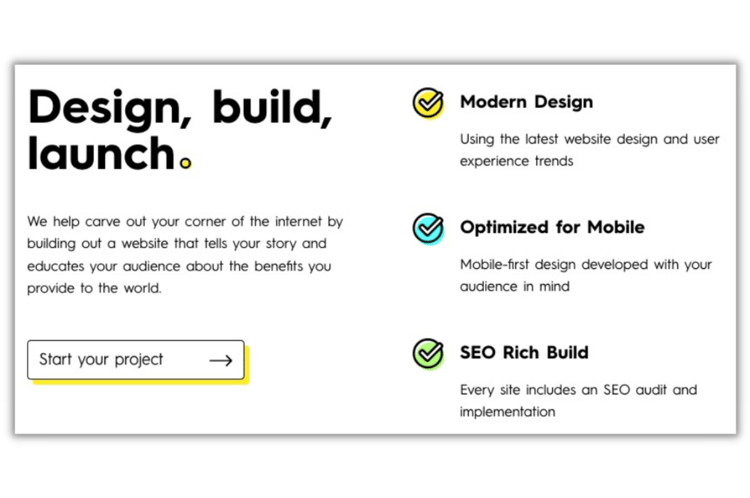 Our website project is a perfect example of how we work with our clients on the website design projects we do for them. In particular, this project was a great example of the power that HubSpot CMS, and how it's a good fit for nearly every type of business.

To recap, here is a quick overview of the website project, and what you can expect if you choose to partner with Mountains Wave on your next site design.
Establish the site's goal and theme.
Mountains Wave will build your website team based on your site requirements and business model
Design Phase
Build Phase
Iterate
Launch
Ongoing website and/or content support

Reach out today if you'd like to learn more partnering with Mountains Wave Marketing!