Professional Life
ONP Case Study: Launching the Seed to Table Model from Across the Pacific
Nov 22, 2021
In the last months of 2020, a local representative of Tokita Seed America reached out to Mountains Wave in need of website design services for the Oishii Nippon Project, a new business segment being launched in the United States where they would be selling the story of their Non-GMO Japanese vegetables with roots that ran deep in Washoku Culture. They had already proven this model successful in both India and Italy, and they had eagerly been looking forward to an American launch. In addition to hiring us to build out their new Shopify website, they also recruited us to create, implement, and train on a go-to-market strategy utilizing social, content creation, and paid advertising to grow the brand quickly, building engagement and making sales.
Oishii Nippon Project is a division of Tokita Seed Company, a well-established Japanese company that has held over 100 years in its industry breeding top-quality seeds. They sell vegetable seeds that are inspired by Japanese Washoku culture worldwide to home gardeners and farming operations. The Oishii Nippon Project's objective is to spread the joy and understanding of culturally Japanese vegetables by establishing themselves as a resource for growing tips, recipes and health information on their seeds and cultivation.
Mountains Wave Marketing Approach
Phase 1: Go To Market - January 2021 to March 2021
After a very detailed website design phase, we found great success in creating a website on Shopify that met all of their business, sales, and analytics needs for the new branch of Tokita Seed. We were heavily involved in every aspect of web design, including capturing both photos and video for the site. The result was a very informative and visually stunning website, that customers were quick to engage with. The initial launch exceeded everyone's expectations!
Phase 2: Management, Growth & Education - March 2021 to Present
After the website launch, we focused on implementing a growth-driven marketing strategy. We first implemented a simple fulfillment model through the Shopify back end so that the Tokita Seed team could manage and fulfill sales easily in one place.
Mountains Wave handled all content creation, social media management, and paid advertising while training their team on how to take over many of the tasks. Today We continue to manage their content strategy, paid advertising, website updates, photo and video editing, as well as ongoing marketing training around best practices and new tools.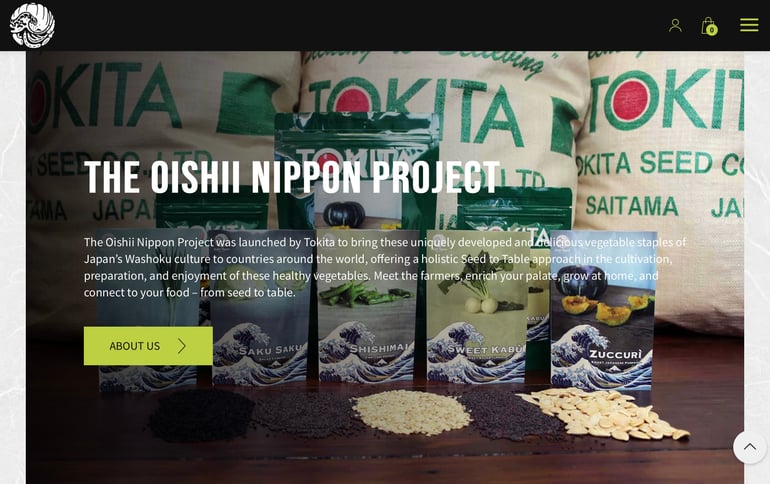 The Results
Mountains Wave Marketing produced great results for Oishii Nippon Project's launch in the US market. We successfully launched their business and website as well as growing their social media following and product sales. Our expansion of their user base on Facebook, Twitter, and Instagram directly led to sales that exceeded monthly targets. We are very excited about the opportunity to continue to grow their business and serve as their US-based marketing team. We are very happy to be working with a company in a space that we all enjoy: food culture and vegetables.
Testimonial
"Alex and his team are rockstars! We would not have been able to launch this new business without his guidance and dedication to the success of our team. Our website turned out perfect, and the processes he's trained us on have allowed us to create simple, repeatable, and effective ways of winning more and more business."
- Chris Brigantino, Production Manager, Tokita Seed America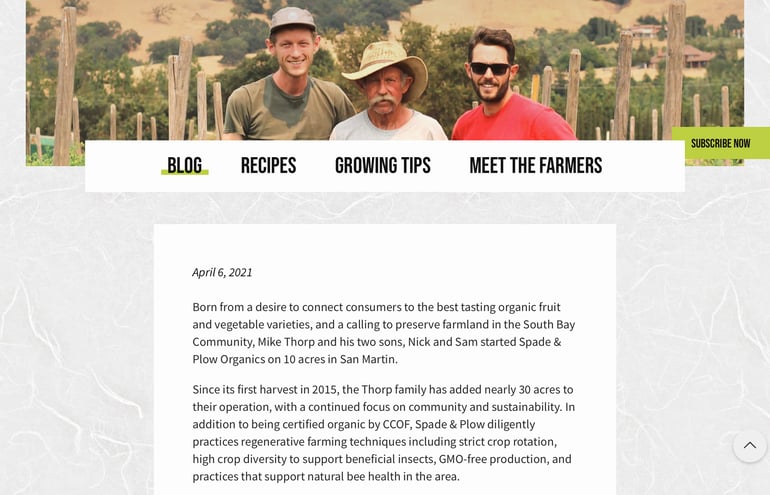 Services Rendered
Web Design, Web App UI/UX, HubSpot Implementation, HubSpot Management, Marketing Strategy, Marketing Implementation, Digital Advertising, Paid Advertising, Copywriting, Email Marketing, Direct Marketing, Sales Enablement, Content Creation, Social Media Management, Video Editing, Customer Service Management
The Friends Collective
WebDesign - Remer Graphics
Illustrator - Brenna Coyle
Paid Advertising - Cultivative Marketing
Blog Copywriting - Kristi Mountain